Yenvirotronik Equipment & Supplies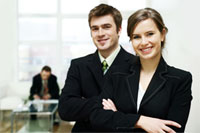 Yenvirotronik Equipment & Supplies is a environmental equipment supplier. Products supplied inclusive of monitoring and detecting the quality of environment (water, air & radiation contamination). We also offering world-leading USV (Unmanned Surface Vessels) solutions for water environment sampling and monitoring, hydrographic survey, ocean engineer and water surface cleaning.
We also supply spectroradiometer, optical sensors for the research in ecophysiology and field phenotyping, weather sensors & station
For the laboratory section, we are able to offer variety of laboratory equipment related to bio-science & biotechnology, glassware & plasticware.
We provide our customers with:
High quality equipment
Competitive pricing;
Reliable & prompt service
Technical assistance
Our products include
Water quality monitory
Air quality monitoring
Spectroradiometer
Plant Phenotyping
Radiation Detection & Monitor